Both Custom and Semi-Custom cabinetry offer options that allow homeowners to create a style that fits their personality.
Landmark and Luxury Line are semi-custom lines of cabinetry. Both offer a wide range of stains, enamels, door styles and accessories. Tedd Wood has created a package of options for both lines that provide an optimal balance between options and expense.
Tedd Wood Custom Cabinetry is a fully custom line with unlimited stain, enamel and door options, allowing you to accomplish a wider variety of styles. Optimize your space with more modifications, a wider range of cabinet accessories and more cabinet size options. The Tedd Wood Custom line comes standard with Miracle Corners on finished ends that provide a seamless finished side. Enamel cabinets have a matching painted interior. Homeowners can combine any custom finishing technique including but not limited to, distressing, antiquing, highlighting, glazing and flyspecking. Tedd Wood Custom cabinetry is for homeowners that want to create the kitchen of their dreams, only limited by their imagination.
Custom Cabinetry Features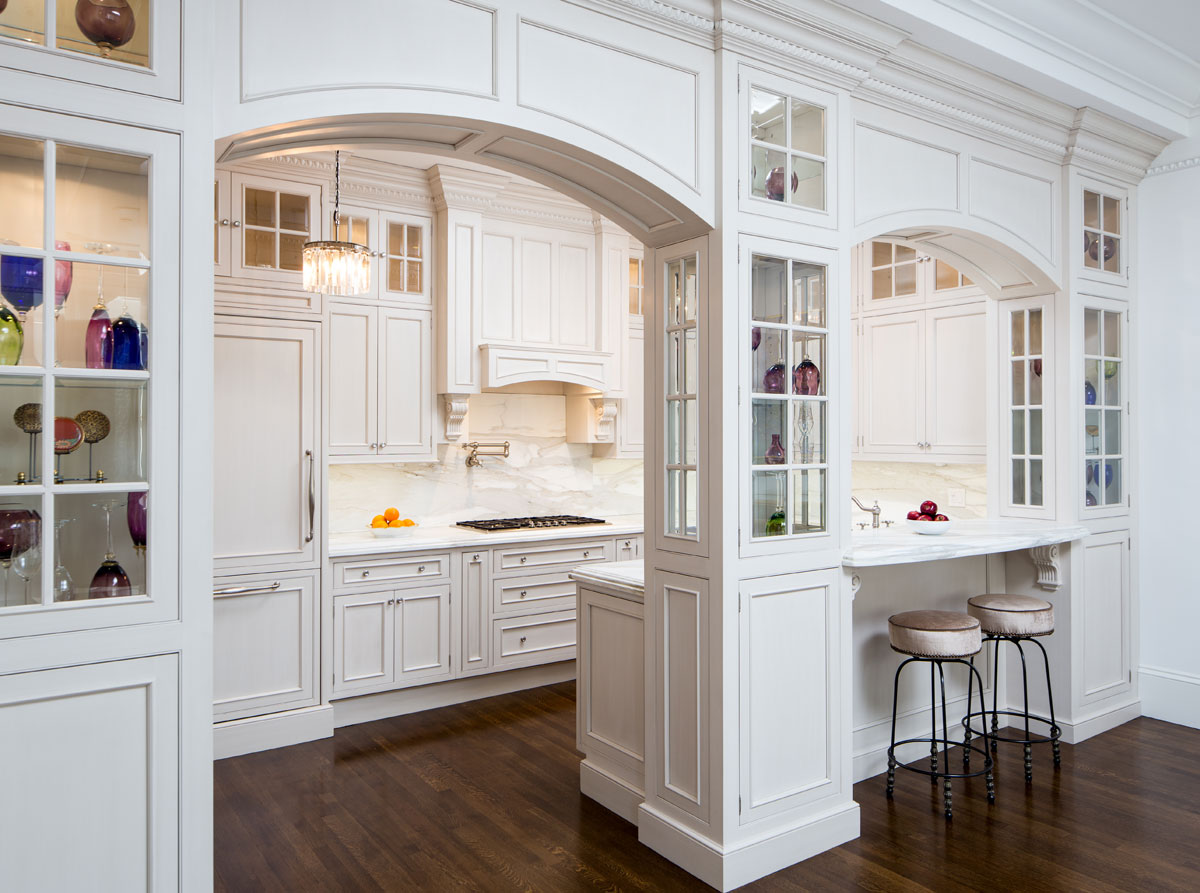 3
Wood Hoods and Accessories